If you have brown eyes, then you know that finding the perfect wedding eye makeup look can be tricky. It can be hard to know where to start with so many different shades and hues to choose from. But don't worry – we've got you covered! Check out these stunning wedding eye makeup ideas for brown eyes that will help you look your best on your big day. From soft and romantic looks to bold and dramatic styles, we've got something for everyone! So, what are you waiting for? Start planning your dream wedding eye makeup look today!
What makeup looks good with dark brown eyes?
There's no need to be afraid of color when it comes to your wedding eye makeup! Whether you have brown eyes or not, there are plenty of shades that will make your eyes pop. Here are a few ideas to get you started.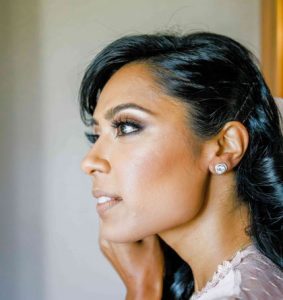 For a soft and natural look, try a light shade of pink or peach. This will enhance the natural color of your eyes while still looking classy. If you're looking for something more dramatic, go with a navy blue or deep purple. These colors will make your eyes look bright and radiant on your big day. No matter what look you choose, make sure to avoid too much shimmer; it can be very distracting in photos. And as always, practice before the big day.
Now that you have the perfect dress, it's time to focus on your makeup. While any look can be beautiful on a bride, certain styles complement brown eyes. Here are some of our favorite eye-catching wedding eye makeup ideas for brown eyes:
Classic black eyeliner with a touch of shimmer will make your eyes pop.
A bronze or gold smokey eye is always glamorous and will contrast beautifully against brown eyes.
Soft and subtle shades of pink or peach can add a pretty feminine touch to your look.
If you're feeling adventurous, go for an emerald green or sapphire blue eye shadow color; these jewel tones will make your brown eyes stand out.
No matter which style you choose, make sure to apply your makeup in a way that enhances your natural features. With these simple tips, you'll be looking beautiful and dazzling on your big day!
What color mascara makes brown eyes pop?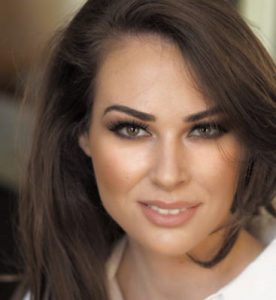 There is no one-size-fits-all answer to this question, as the best color of mascara for brown eyes will vary from person to person. However, a few tips can help you choose the right color for your eyes. First, consider what look you are going for. Whether you want your eyes to appear more dramatic or natural, a type of mascara will suit your needs. Also, take into account the color of your eyes and skin tone. For example, browns and neutrals typically work well with brown eyes, while blues and grays can make them pop. Ultimately, it's up to you to experiment until you find the perfect shade of mascara for your brown eyes!
Some women with brown eyes like to use color mascaras to make their eyes stand out more. Green and navy blue are popular colors for people with brown eyes. Plum and other shades of purple can also look nice on darker irises. If you want to try a color mascara, be sure to choose one complementary to your eye color. For example, green and brown are complementary colors, so a green mascara on brown eyes will make them stand out more. However, if you have lighter-colored eyes, stick to darker shades of mascara like black or dark brown. Too much color can end up looking tacky and fake on lighter eyes.