If you're looking for a protective style that is stylish and versatile, box braids with accessories may be right for you. This look can be tailored to fit any outfit, and adding accessories such as beads or flowers gives it a unique touch. Box braids are also relatively low-maintenance, making them a great choice if you're short on time.
When it comes to protective styling, box braids are one of the most popular options. They're easy to maintain and can last for weeks at a time with proper care. This tutorial will show you how to add accessories to your box braids for a unique look. Whether you want to add beads, flowers, or feathers, there are endless possibilities! So, let's get started.
How do you put accessories in box braids?
Whether you're a pro at styling box braids or this is your first time, adding accessories can be a great way to change up your look. This tutorial will show you how to add hair beads and charms to your box braids for a fun and flashy look. So, grab your supplies, and let's get started!
There are a few ways to put accessories in box braids. You can either use hairpins bobby pins or thread your accessory through the braids. If you're using hairpins or bobby pins, ensure that you secure them tightly so they don't fall out. If you're using thread, tie a knot at the end of the thread to keep it from coming loose.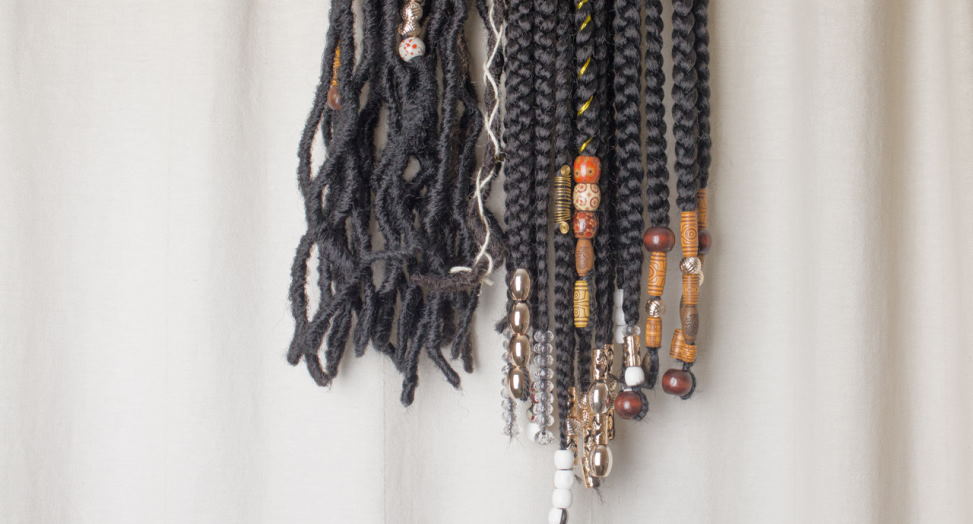 Some popular accessories to put in box braids include headbands, bows, flowers, and feathers. Experiment with different types of accessories to find what works best for you. Be creative and have fun with it! Box braids are a great way to show off your style.
There are so many different ways to style box braids, but one of our favorites is to add accessories. Whether it's a fun headband or some pretty earrings, adding accessories can take your look to the next level. Here are a few of our favorite ways to accessorize box braids:
Wear a headband for a pop of color or pattern.
Add some statement earrings for an elegant touch.
Tie a colorful scarf around your neck for a fun and flirty look.
Wrap a piece of fabric around your hair for an easy and stylish way to keep your locks out of your face.
Types of box braid accessories
Box braids are a popular protective style for natural hair. There are many different ways to wear box braids, and today we will be discussing the different types of accessories that can be added to box braids. We'll be discussing headbands, pins, flowers, and more! So read on to learn more about how to accessorize your box braids.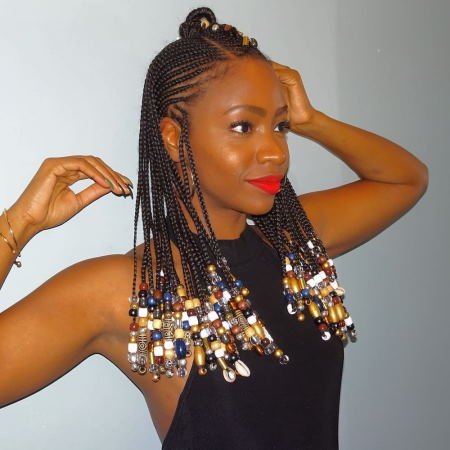 There are many types of box braid accessories that can be used to accessorize your style. Some of the most popular include:
Headbands
Scrunchies
Clips
Pins
Hair ties
Each type of accessory can add a unique touch to your look and help you express your personality. Experiment with different combinations to find what works best for you. You may also want to try out some new styles, such as braiding your hair into a bun or ponytail and using an accessory to finish the look. Box braid accessories are a great way to add some extra flair to your hairstyle!